Last weekend my mother and I spent the afternoon shopping for porch accessories. The first blooms of spring are popping up here and there, and I've got a serious case of spring fever. I can't wait for warmer weather. So what better way to pass the time than to spend an afternoon with your mom shopping for pillows, rugs, and accessories in fresh, sun-drenched colors?
We were able to find everything we needed at Pier 1 Imports. It's a color lover's dream store. There were plenty of fun outdoor accessories in every color imaginable. For this shopping spree, I took a photo of my inspiration rug with me (remember the tulip rug I posted a few weeks ago from GrandinRoad.com?) and used it as a guide. I grabbed a variety of pillows and accessories and arranged them in the back of the store, adding to and editing the mix until I found a pleasing arrangement. I asked my mom to guard my growing collection of items while I shopped so no one would grab a pillow out of my haul–I couldn't allow that to happen.
I still have to buy some spray paint to paint the porch furniture. I'm thinking a sunny yellow-orange would be scrumptious. It's going to take several coats of paint to cover the grape color the furniture is currently sporting. And I need to either find or make a wreath to match to hang on the front door.
It's a bit windy for spray painting today. I'm hoping for better weather tomorrow. Check back soon to see the completed porch. I can't wait to see it all come together and enjoy my first cup of coffee on my new spring porch.
Here are some pictures of my porch booty: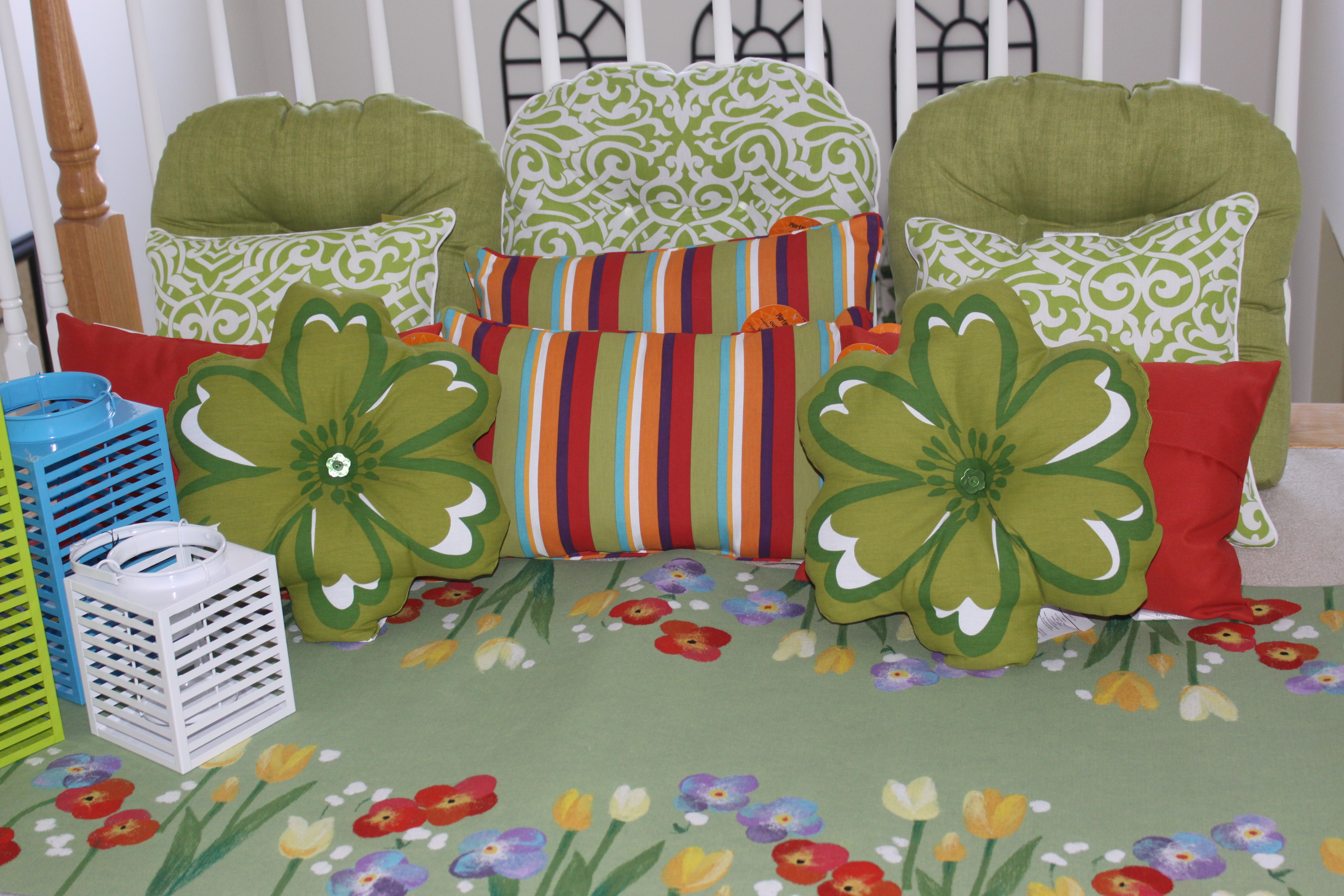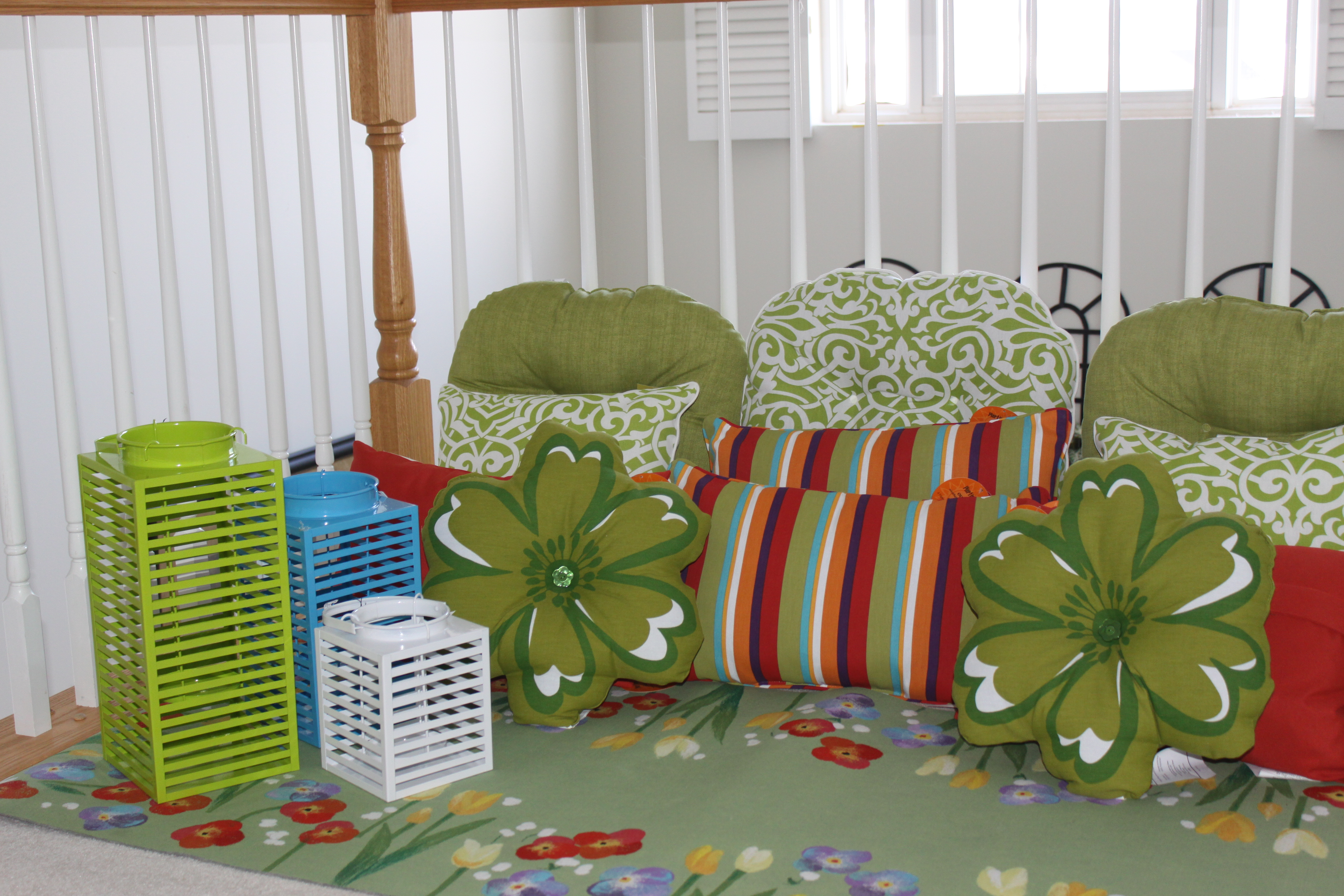 Here's a picture of Pig entering the picture to check out my loot: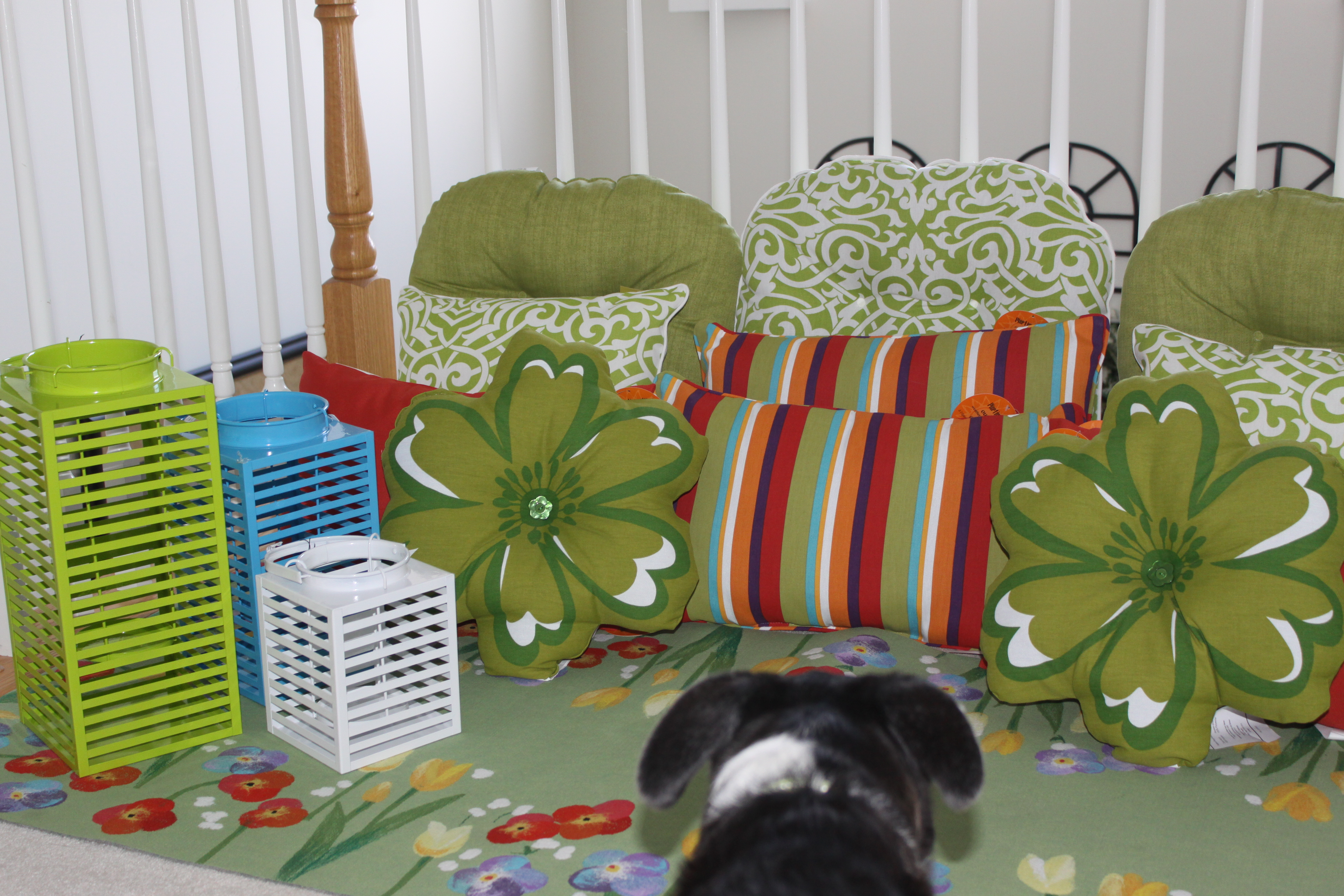 Pig giving the items a quick "sniff test." Looks like they passed with flying colors.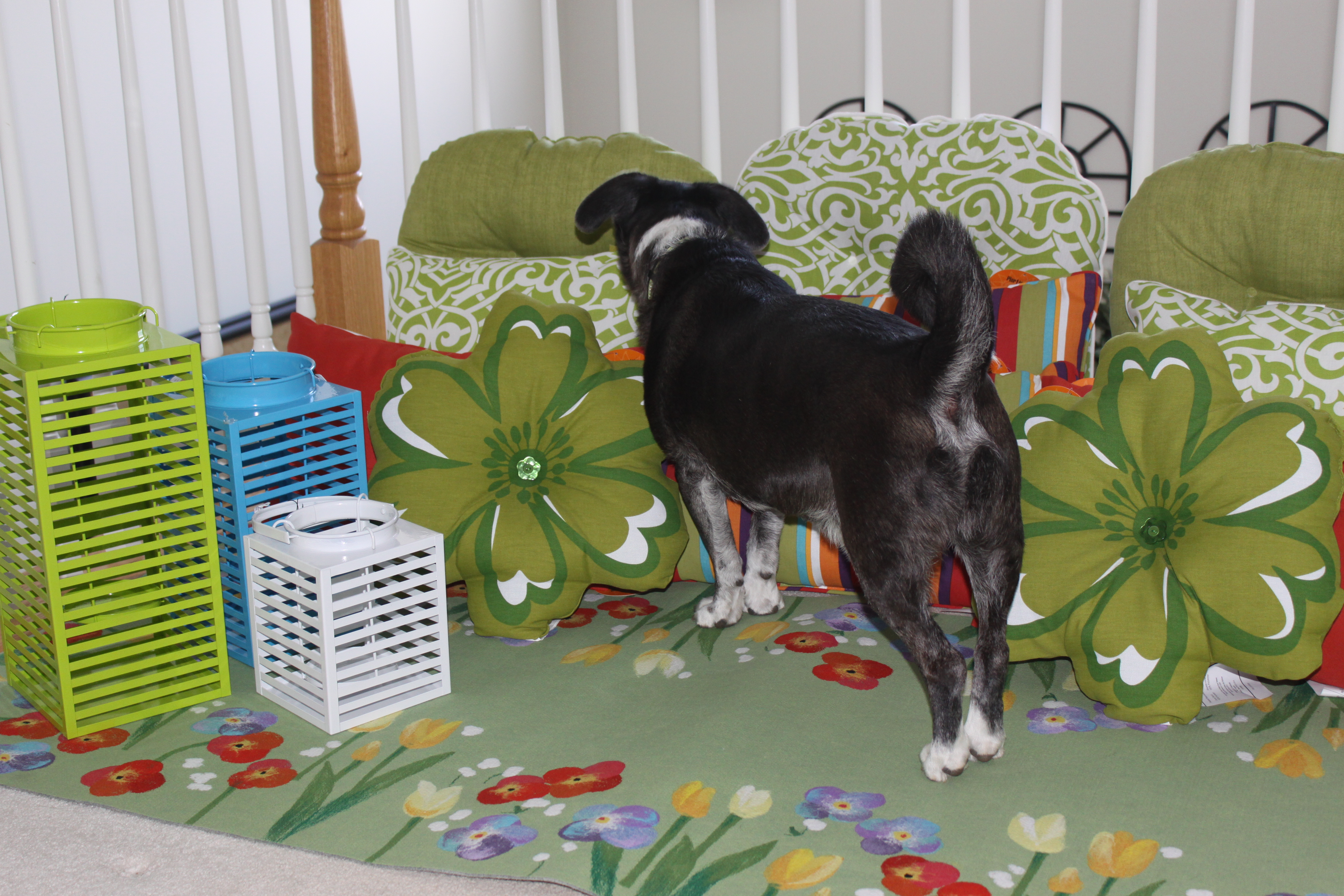 Pig hamming it up for the camera and trying his best to distract me: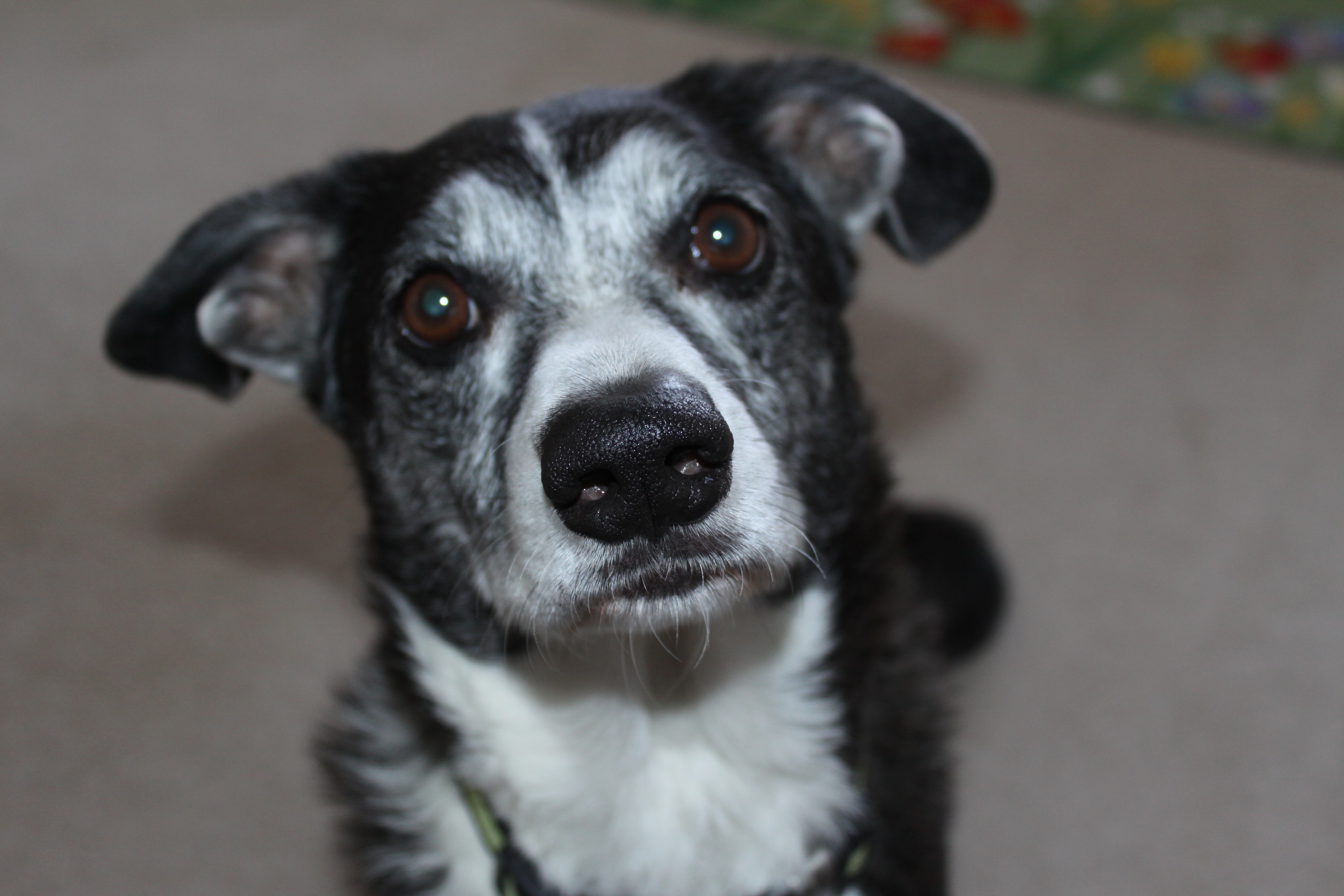 It worked! End of photo shoot. Enjoy your weekend.