I'm going to start the tour in the dining room because that's where my inspiration pieces (the four colorful pots I posted about yesterday) took up residence. I'll show you some photos and then give you a rundown on where I purchased various items and, of course, provide the name of the fabulous paint.
For this decorating project I chose a high-contrast color scheme. I love the combination of highly saturated walls offset with white furniture.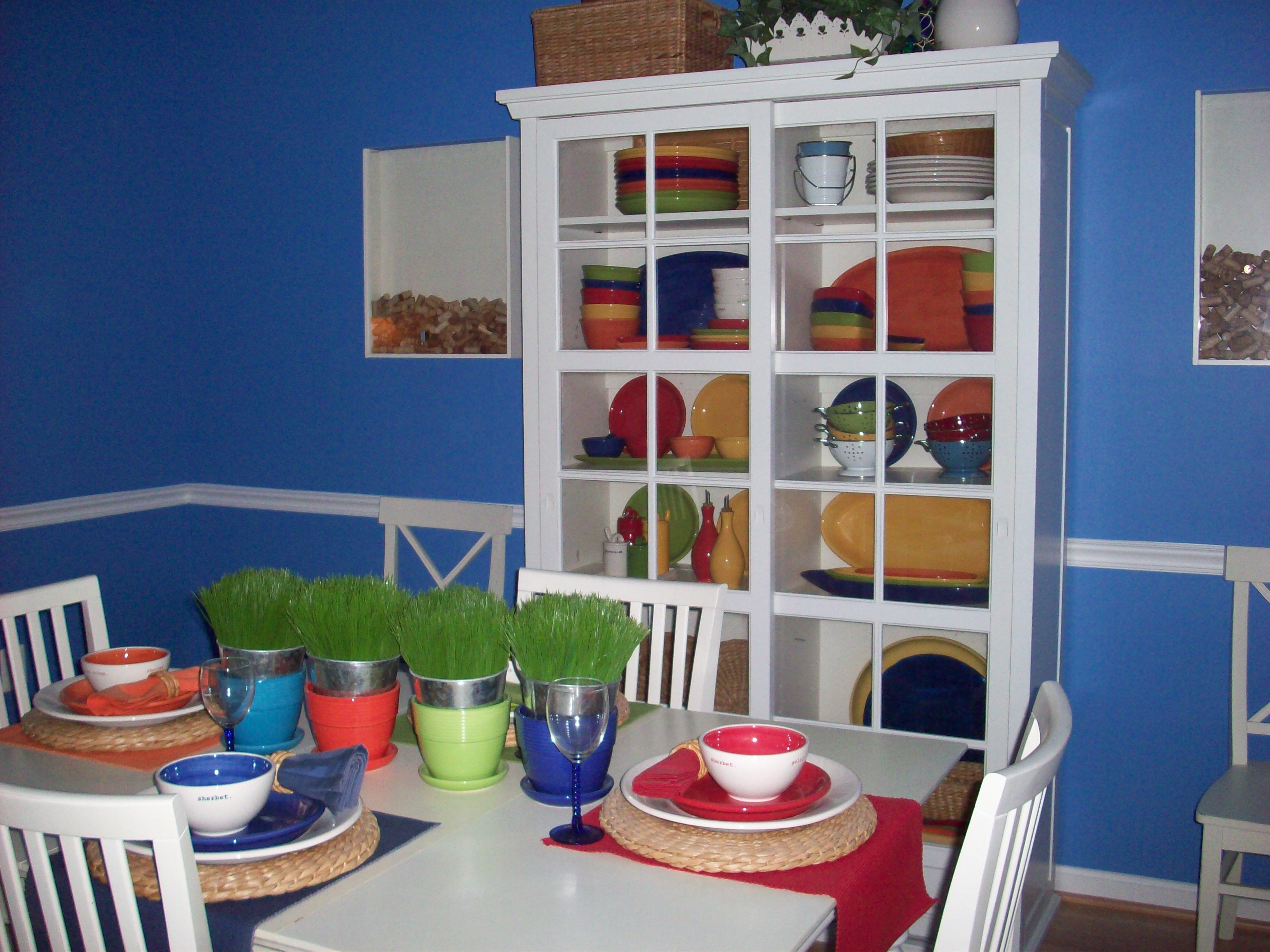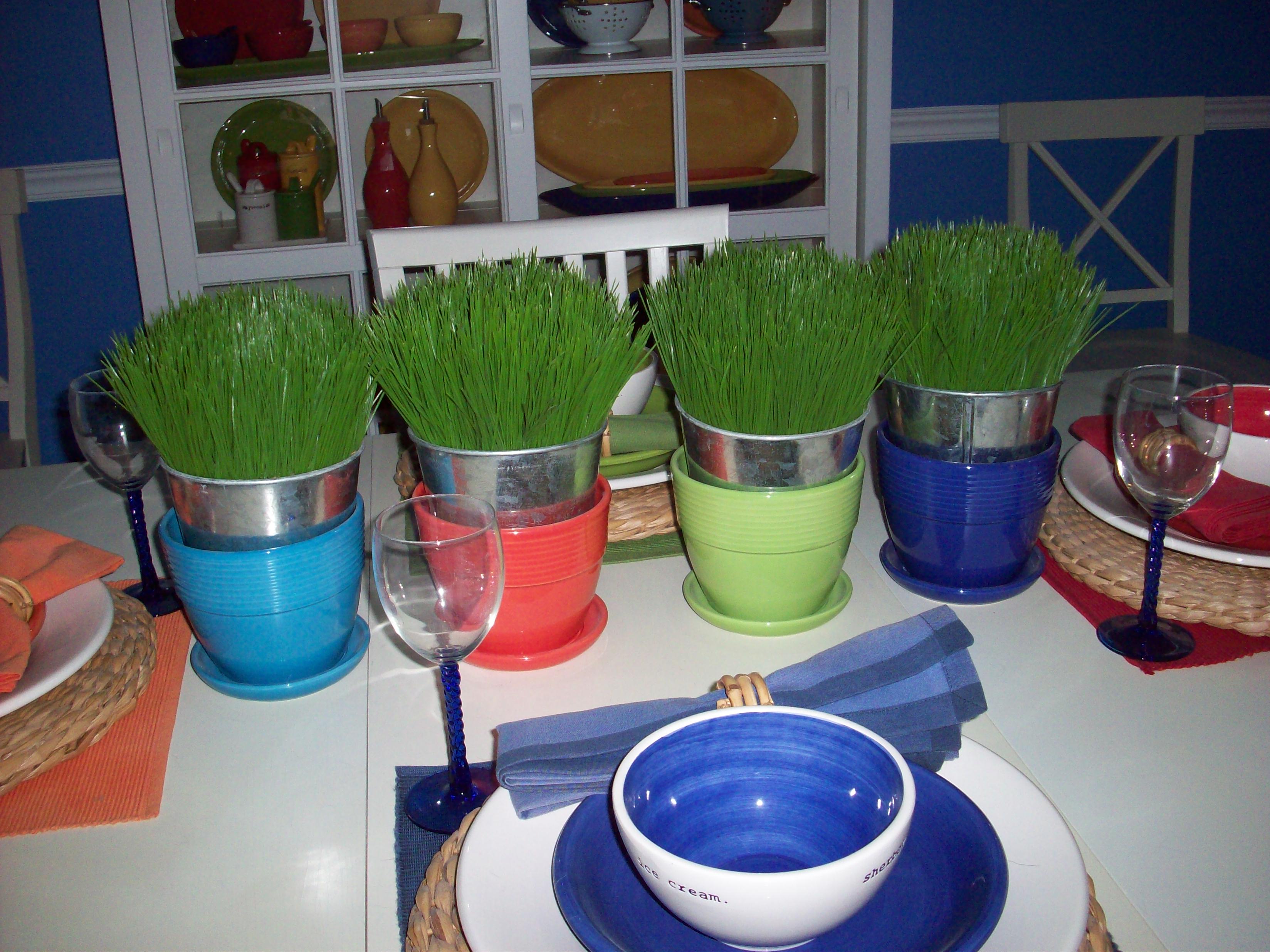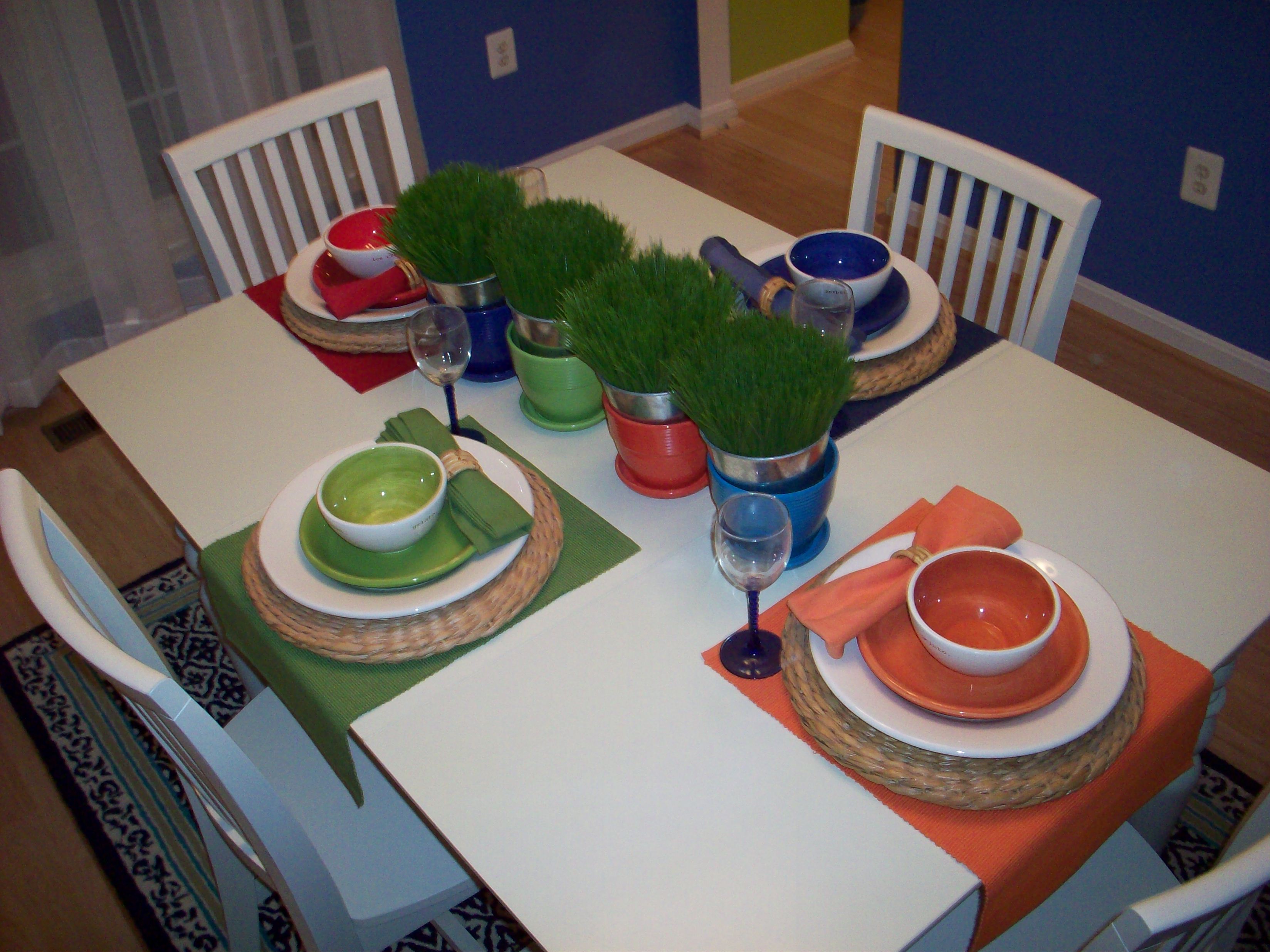 With the exception of the pots on the center of the table, I purchased everything in this room at Pottery Barn (Garrison glass cabinet, dining table, Carolina adult chairs, seagrass placemats, aluminum pots of grass, and dishware). The glass cabinet is filled with a collection of Pottery Barn Colorful Serve pottery. I couldn't resist the fabulous colors and awesome serving pieces in that collection. I painted the walls Blue Lapis and the ceiling Windmill Wings–both colors by Benjamin Moore Paints.
Coming up next–a lime green living room. Check back tomorrow to continue the tour.